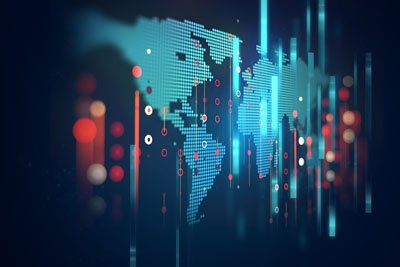 GBP – Will May stay?
Last week was significant for Brexit developments.  On Tuesday there was a withdrawal agreement accepted by the Cabinet despite some ministers expressing reservations.  These reservations turned into resignations when Dominic Raab and Esther McVey resigned from the cabinet in protest at the proposed agreement.  The following statement in the Commons by Prime Minister May was concerning as the divisions within the Conservative party and the Commons as a whole were clear.  Even if the Withdrawal Agreement is signed off at the EU Summit on Sunday 25th November, it remains highly uncertain it would pass through Parliament.  
There continues to be speculation that a no-confidence vote in Theresa May will be called.  Will May stay?  Though a number of high profile Tories have submitted letters, including Jacob Rees-Mogg, there does not yet seem to be the required 48 letters to trigger a vote.  If a vote were triggered, Mrs May would need a simple majority to remain, with a failure to do so triggering a leadership contest.
Given this uncertainty, sterling fell sharply on Thursday, testing recent lows.  In addition to the political wrangling this week, Bank of England Governor Carney will appear before the Treasury Select Committee.  They will no doubt challenge the Governor on the Bank of Englands forecasts and whether they still expect a relatively smooth Brexit.  Meanwhile, annual pay growth rose in September to a ten-year high and inflation held at 2.4%.  
GBPEUR – 1.1254
GBPUSD – 1.2834
---
EUR – EU Summit Sunday
The biggest news in Europe will mirror the UK, with a special EU Summit scheduled for Sunday 25th November.  There have already been comments by chief negotiator Barnier that the EU shouldn't change its position despite the challenges in the UK parliament.  It remains to be seen whether the draft Withdrawal Agreement will be passed in its current form.
The markets are waiting for the European Commission's reaction to Italy's refusal to change its budget plans. The EU can fine Italy but it is not clear whether it is actually prepared to do so. On Wednesday, the European Commission will publish opinions on the budget plans of all Eurozone economies, which may update the Italian situation. 
This week we will also see the Eurozone November flash PMIs. Last week's German ZEW survey suggested that economic activity has continued to slow this month, and it will be interesting to see whether the PMIs suggest a similar fall in activity. The manufacturing index is expected to fall slightly, though services are likely to be unchanged from last month. We will also see the minutes from the October ECB meeting, though there is unlikely to be anything unexpected within. 
EURUSD – 1.1404
EURGBP – 0.8886
USD – Thanksgiving week
Outside Europe, markets remain primarily focused on international trade tensions and the implications of rising US interest rates. Last week saw October inflation rise to 2.5% whilst retail sales rise by 0.8%, which is the highest rate for five months. 
The US will be celebrating Thanksgiving on Thursday, meaning that it is a holiday-shortened week. In the meantime, there will be updates for housing and manufacturing orders. Both housing market construction and sales have fallen this year, which is possibly a sign that interest rate rises are starting to have an impact. We expect October data to show small rises in both housing starts and existing home sales. By contrast, manufacturing activity has remained solid despite concerns about international trade tensions.  We expect the 'core' numbers to have risen in October. 
GBPUSD – 1.2834
EURUSD – 1.1404
---
Do get in touch if you would like to discuss further.
*Interbank rates correct as at 7 am on the date of publishing