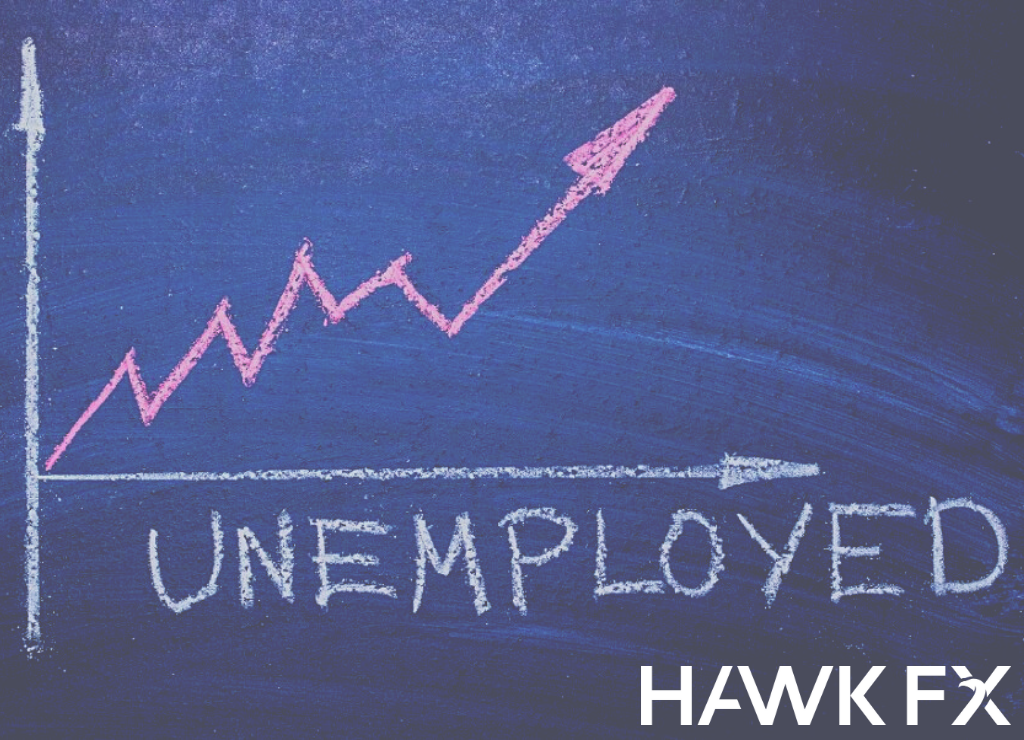 GBP – Unemployment to rise
The target remains to have the top four priority groups vaccinated by mid-February with over 5 million vaccinations so far. The Covid lockdown restrictions may continue for longer with only a gradual relaxation with concerns about the new variants. The PMI figures suggest that the impact of restrictions on the economy will be less severe than the first lockdown. Businesses and households have adapted with manufacturing PMI staying in growth territory at 52.9.  We do, however, expect unemployment to rise. Services PMI, however, fell sharply to 38.8 in January, with services severely affected by restrictions. 
There is an expectation that the furlough scheme may be extended again, which would help limit rises in unemployment.  The support for businesses should reduce permanent closures and prevent broader economic damage. These policy measures should improve the chances of an eventual strong economic rebound. This week, we anticipate a rise in the unemployment rate to 5.1%.  This is still relatively low given the fall in economic output and reflects the support the government schemes are providing.
GBPEUR – 1.1263
GBPUSD – 1.3715
EUR – GDP expected to fall
Market sentiment has been mixed in Europe.  Many countries have indicated that containment measures to combat Covid may be tightened or remain in place for longer. Germany confirmed that lockdown measures will be extended until at least mid-February. The rollout of vaccines in EU countries is also lagging behind, with less than 2% of people in Germany and France receiving at least one dose, compared with over 4% in the US and more than 6% in the UK.   The ECB last week confirmed that the Eurozone economy is likely to have contracted in Q4 and that restrictions will continue to depress activity in Q1.  The economy is likely to experience a technical double-dip recession. 
Eurozone services PMI fell last week to 45.0, while manufacturing fell but remained above 50 at  54.7. The ECB left policy unchanged last week, as widely expected, after adding significant stimulus last month. Germany, France and Spain will all release first estimates of Q4 GDP this week. Germany may just have avoided contraction helped by a relatively robust manufacturing sector. Covid restrictions in France and Spain are likely to have resulted in economic contraction. Eurozone CPI may move out of negative territory, due to energy prices, but overall inflation will remain below the ECB's goal. 
EURUSD – 1.2177
EURGBP – 0.8879
USD – Biden proposes $1.9tn stimulus package
Joe Biden was inaugurated as the 46th US President and signed a flurry of executive orders, undoing many Trump policies and on the Covid crisis.  US equity markets reached new highs with expectations that Biden's administration will lead to significant additional stimulus. President Biden has proposed an additional $1.9tn on top of the $900bn package passed by Congress late last year. Treasury Secretary nominee Janet Yellen urged lawmakers to "act big" on this next fiscal package. There remains some uncertainty, however, on the degree of pushback from Republicans.
The FOMC will deliver its monetary policy verdict, with policy expected to remain on hold.  We will also see the first estimate of Q4 GDP. After increasing by 33.4% in Q3, GDP growth is likely to slow to 4%. The Fed will likely look through signs of slowing near-term economic activity in anticipation of acceleration later in the year. Fed Chairman Powell will no doubt continue to play down talk of 'tapering' of bond purchases as premature. 
GBPUSD – 1.3715
EURUSD – 1.2177
Do get in touch if you would like to discuss further.
*Interbank rates correct as at 7 am on the date of publishing.