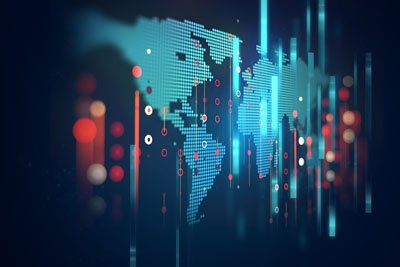 GBP – Sterling lows for the year
We start the week on the back foot with sterling year lows against the dollar. Reports over the weekend suggest that some backbench Tory MPs are preparing for a snap general election in the coming months. Last week's labour market for the three months to March, which showed both stronger than expected employment gains and an acceleration in regular pay growth, provided at least a modest boost to interest rate expectations.
This week we get a run of important data, with inflation, retail sales and the second reading of first quarter GDP.  BoE Governor Mark Carney and several of his colleagues on the Monetary Policy Committee will be able to provide more detail on what they would like to see before raising interest rates when they testify to the House of Commons Treasury Select Committee.  Without any major surprises, we will remain poised for a rate hike before the end of the year.
GBPEUR – 1.1430
GBPUSD – 1.3407
EUR – Italian political focus continues
The leadership of Italy's populist coalition is set to name their choice for prime minister, with Giuseppe Conte reportedly the leading candidate.  He is a 53-year old law professor with no political experience. Amongst many market concerns is the plan to issue 'mini BOTs' which add to concerns about the country's debt profile.
Last week's German ZEW survey for May showed a small fall in current conditions reading and unchanged expectations.  This failed to lift concerns over growth in the first few months of 2019.  In the Eurozone, May readings for the PMIs and the German IFO survey will now be more closely scrutinised to for signs that growth is bouncing back
EURUSD – 1.1730
EURGBP – 0.8749
USD – Dollar boost as tensions ease
The US and China issued a joint statement easing trade tensions, following talks in Washington. This may be short-lived, as the plan, which would see China import more US goods and services is lacking in detail which will likely see tensions return.  Last weeks US retail sales grew by 0.3% in April after a 0.8% rise in March
The recent rally in the dollar continued as these tensions with China eased. With the pound and the euro hitting new year-to-date lows, analysts are wondering how much longer the appreciation can continue. With rising US yields along with the country's worsening twin deficits, the dollar could now be vulnerable to a selloff.
Several Fed speakers and in particular the minutes of the May US central bank policy meeting will be watched closely for further indications of the US interest rate outlook.  Analysts will be watching for further detail around these changes and whether they add up to a more 'hawkish' Fed guidance.
GBPUSD – 1.3407
EURUSD – 1.1730
Do get in touch if you would like to discuss further.
*Rates correct as at 9am on the date of publishing