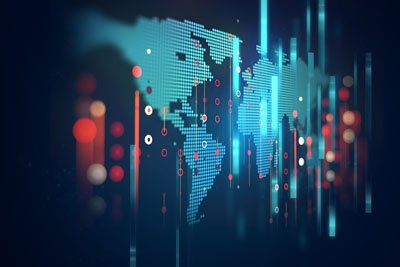 GBP – Sterling weaker on Brexit
Despite even lower unemployment last week, the British pound has been under pressure. We have seen sterling weaker across the board, with GBPUSD and GBPEUR falling below 1.28 and 1.1450 respectively. The focus has been on Brexit and political developments. Prime Minister May promised to set out a timetable to step down from office after the scheduled vote on the Withdrawal Agreement in early June. Without a consensus from cross-party talks, Labour is unlikely to support the Bill.  The current favourite to replace Mrs May is former Foreign Secretary Boris Johnson.  He has a preference for a looser relationship with the EU.  There may be indicative votes ahead of Thursday's European Parliamentary elections. The results of the elections will be announced on Sunday.
The main UK data this week is CPI inflation and retail sales. Bank of England Governor Carney testifies in Parliament tomorrow on the May Inflation Report. The main focus is likely to be on their assessments of global trade tensions and Brexit uncertainties. Rate-setters will likely reiterate that policy remains firmly on hold for now.   The strength of the domestic labour market and the potential impact on inflation still points to gradual but limited interest rate rises. We expect a rise in annual CPI to 2.2% from 1.9%.  For retail sales, we expect a fall of 0.8% which could drive sterling weaker still. The warm weather may have supported activity, but we expect a pullback following consecutive monthly increases during the first quarter, which may have been influenced by stockpiling. Fundamentally, though, consumer spending is being supported by low unemployment and real wage growth.
GBPEUR – 1.1419
GBPUSD – 1.2735
EUR – Weaker PMI and IFO expected
After the recent run of stronger data, we expect slight falls in the Eurozone PMI and German IFO surveys for May. The manufacturing PMI is predicted to fall further to 47.7 and the services survey is forecast to fall to 52.6.  These levels would be consistent with economic growth slowing to around 0.2%, following the 0.4% rise in the first quarter. For the German IFO survey, we expect a decline to 98.9 from 99.2 for the headline index.
Germany's statistical office is expected to confirm first quarter GDP growth of 0.4%.  Also on Thursday, markets will pore over the minutes of the ECB's April meeting. As with the FOMC minutes, they predate the latest escalation in trade tensions as well as the Eurozone first quarter GDP growth number which exceeded the ECB forecast. There will be attention on any discussion on potential side effects of current negative interest rates and on the forthcoming long-term refinancing package for banks starting in September.
EURUSD – 1.1152
EURGBP – 0.8757
USD – FOMC discussed easing?
For much of the past week, global equities showed some signs of stabilisation after last week's significant declines. Nevertheless, the escalation of trade tensions between the world's two largest economies has maintained nervousness in the financial markets. US 10-year Treasury yields fell below 2.4%, approaching March lows.  A trade accord is probably still the most likely outcome, but this is far from assured, and any such agreement does not appear to be imminent.  China announced tariffs on $60bn of US imports from 1 June in retaliation to US measures.
The coming week's US data calendar is light and will provide limited clues on economic activity at the start of the second quarter. Releases include existing home sales, new home sales and durable goods orders. The flash PMIs for manufacturing and services may also attract some interest.  The past week's data showed unexpectedly weak April retail sales and industrial production, although some of the early manufacturing surveys for May were more positive. The minutes of the May FOMC meeting will be published on Wednesday, although the meeting predated the latest escalation in trade tensions. They are likely to reiterate that the Committee will be 'patient' with regard to future interest rate changes. Markets will be looking for any hints that policy easing was discussed.
GBPUSD – 1.2735
EURUSD – 1.1152
Do get in touch if you would like to discuss further.
*Interbank rates correct as at 7 am on the date of publishing