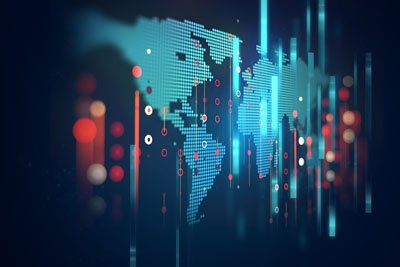 On Tuesday, the House of Commons emphatically rejected Prime Minister May's withdrawal bill by 230 votes. Mrs May's government then narrowly survived a vote of 'no confidence' on Wednesday. With this, it seems that the Brexit process is no more certain.  Today the Prime Minister will report back to parliament with her plan 'B' to break the deadlock.  It appears the focus will be on trying to move the backstop.  A vote on her new plan is scheduled for 29th January.  
Whilst talks with other parties continue, there remains a lack of common ground with Labour.  Jeremy Corbyn has refused to engage in talks unless a 'no deal' Brexit is ruled out by the government.  Meanwhile, Mrs May has said it is not entirely down to her to rule out such an outcome.  Over the weekend, details emerged of two potential amendments, to be tabled by Dominic Grieve and Yvette Cooper.  Both are essentially aimed at avoiding a 'no deal' Brexit and the role of the speaker in selecting one or both amendments could be pivotal.  Given the uncertainty, speculation is growing that Brexit will be delayed beyond the current date of 29th March. 
 The coming week's UK economic data will again attract limited market attention. Last week saw inflation ease slightly to 2.1%, though the 'core' rate rose to 1.9%.  Tomorrow's labour market data ought to be interesting as we expect a further rise in annual wage growth to 3.4% for the three months to November. That would be the fifth successive month that pay growth has accelerated, an indication that a tight labour market is fuelling domestic inflationary pressures. 
GBPEUR – 1.1311
GBPUSD – 1.2861
EUR – ECB update
The European Central Bank gives its first monetary policy update of the year on Thursday. It confirmed the end of its net asset purchase programme in December. However, ECB President Draghi responded to softer economic data by suggesting that the risks to economic growth were 'moving to the downside'. Since then Eurozone economic numbers have continued to disappoint.  This suggests that Draghi's comments on Thursday may be even more cautious. 
Eurozone industrial production fell by 1.7% in November to the picture of a weakening economy.  However, we don't expect a change to the forward guidance on interest rates from the ECB. Current ECB guidance is for the next rate hike to be in September. The market isn't pricing in a rate hike until the middle of next year.  
There is a raft of regional surveys this week including the German ZEW, though they are expected to show further softening of the economy.  Eurozone PMIs are unlikely to fare any better and as a slight distraction, we have the World Economic Forum at Davos this week.
EURUSD – 1.1370
EURGBP – 0.8841
USD – Dearth of data
The theme at the Davos World Economic Forum this week is the fourth stage of globalisation.  It is an interesting contrast as President Trump will not be attending due to the shutdown over the border wall.  Ongoing trade discussions with China continue, with no resolution yet in sight.  No doubt, ongoing concerns about global economic growth and stock markets will dominate conversations at the event. 
The US government shutdown is the longest on record as it goes into its fourth week. An increasing number of government employees are being asked to return to work, though they will not be paid until the dispute ends. There appears to be little sign of a breakthrough with President Trump and Democrats in Congress unable to agree on funding for a Mexican border wall. The cost to the economy of the shutdown is a growing issue with some suggestions that it could subtract 0.1% a week from GDP growth. With many economic data releases being delayed, it is increasingly difficult to assess the US economic conditions.
GBPUSD – 1.2861
EURUSD – 1.1370
Do get in touch if you would like to discuss further.
*Interbank rates correct as at 7 am on the date of publishing