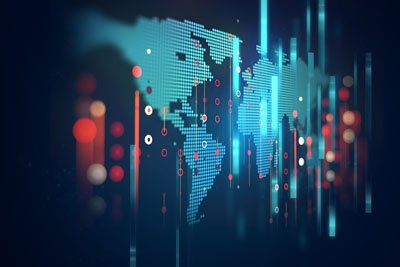 GBP – GDP hits GBP
Sterling was more stable last week, until it slipped again on Friday following an unexpected fall in second-quarter GDP. The week had started more positively with an increase in services PMI to 51.4. Meanwhile, stories continue to circulate about the likely outcome of Brexit in the autumn. A vote of 'no confidence' in the Government may be called when Parliament returns in early September. There are further questions if the Government lost the vote, whether it would attempt to delay a General Election until after the Brexit deadline.
This week, we expect to see more evidence of a tight labour market with the unemployment rate holding at its multi-decade low of 3.8%. Wage growth is likely to have increased with regular pay growth up to a near 11-year high of 3.8%. Annual CPI inflation is likely to be back below target at 1.9% in July. The 'core' rate is forecast to be unchanged from June at 1.8%. Finally after a surprisingly strong rise in June retail sales, it may have fallen by 0.3% in July.
The data overall continues to be consistent with the Bank of England MPC's message that UK interest rates will be on hold uncertainties are resolved. That includes Brexit and the slowdown in global economic growth. The rise in wage growth is an indication that inflationary pressures need to be closely monitored and why the Bank of England expect the next move in rates to be an increase. This is unlikely to happen until economic growth is on a firm foundation, and Brexit uncertainty is resolved in at least the second half of next year.
GBPEUR – 1.0724
GBPUSD – 1.2038
EUR – GDP expected to grow 0.2%
The first estimate of German second quarter GDP growth is expected to show a decline, led by an ongoing slump in manufacturing. That would follow already released data for the Eurozone as a whole which showed only a modest second quarter GDP rise of 0.2%. That is not expected to be revised in Wednesday's second estimate. Eurozone industrial production and employment will provide further indications on the economy. German industrial production fell 1.5% in June whilst factory orders rose 2.5%.
A more up-to-date gauge of the Eurozone economy will be provided by the August ZEW survey. However, while timely the survey does not have a particularly good record as a predictor of activity. The expectation is that both the current situation and expectations readings will have fallen further.
EURUSD – 1.1225
EURGBP – 0.9325
USD – Trade tensions continue
The focus in markets over the past week has been on the fallout from the latest escalation in trade tensions between the US and China. Last week the US announced of a 10% tariff on an additional $300bn of imports. The Chinese retaliated by halting state purchases of US agricultural products. There was also the flexing of muscles around a weakening of the yuan. That led the US Treasury to brand China a 'currency manipulator'. China has said it will not use the exchange rate as a policy tool and both sides have confirmed that they intend to hold further trade talks in September. But clearly the position remains tense.
The initial market response was a big slide in global equity prices reflecting growing concerns about a growing risk of recession. Meanwhile, government bond yields have plummeted as markets price in a likelihood of further cuts in interest rates by central banks around the world. Larger-than-expected rate reductions in New Zealand and India helped fuel that view. The outlook for US Fed policy is being watched particularly closely. Markets now think that a second successive cut in US interest rates at the Fed's September policy meeting is a virtual certainty and that a 50 basis points reduction is a significant possibility.
This week there is much data to assess with July CPI forecast to show a modest rise in inflation to 1.7% from 1.6% in June. Meanwhile, retail sales for July are expected to post a rise of 0.3% consistent with consumer spending continuing to support GDP growth. July industrial production is also expected to have grown, as are housing starts. Overall the data is not expected to provide strong support for a Fed rate cut in September. However, that might have little immediate impact on the market's rate expectations.
GBPUSD – 1.2038
EURUSD – 1.1225
Do get in touch if you would like to discuss further.
*Interbank rates correct as at 7 am on the date of publishing