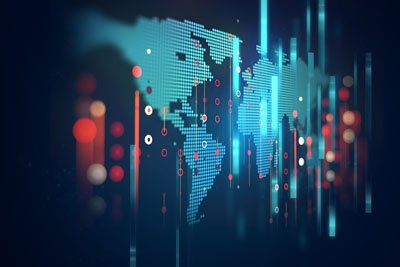 GBP – Delayed meaningful vote
Prime Minister May has confirmed that the meaningful vote on her Brexit deal will be held by 12th March.  This is just 17 days before the the UK is due to leave the EU. The Commons may still debate and vote on amendments on Wednesday after an update from the Prime Minister. Amendments to the motion may include a proposal to seek an Article 50 extension. Reports suggest that the Prime Minister will try to reassure MPs that sufficient progress has been made on the backstop.
This week, monetary policy discussions and economic sentiment surveys will provide a distraction from Brexit. Bank of England Governor Carney and friends will provide the latest update on the MPC's thoughts at the Treasury Select Committee. It is likely that questions will focus on potential monetary policy responses to a 'no-deal'. There will also be questions around the changes in forecasts made in the recent Inflation Report.
A number of sentiment indicators for UK consumers and businesses are released later this week. The GfK consumer confidence indicator has continues to fall since the middle of last year.  A further slide is expected as political uncertainty continues to weigh on confidence. Manufacturing PMI will also show whether sentiment has dipped for a second month. We expect a small drop to 52.2. Last week saw UK wages rise 3.4%, while unemployment stayed at 4%.
GBPEUR – 1.1518
GBPUSD – 1.3071
EUR – Flat inflation expected
In the Eurozone, we start with a series of first estimates of national February inflation, including the 'big four' economies.  This will give a good picture of the overall bloc's CPI estimate due at the end of the week. The fall in oil prices has had a significant  impact on headline inflation recently falling from 2.2% in October to 1.4%  last month.  The recent recovery in energy prices mean that this may not fall further this month.  Core inflation is also expected to remain subdued around 1.1%.
The weakness in inflation figures despite a tighter labour market, has surprised the central bank.  Price pressures may feed through into inflation in the coming months, but for now ECB officials are in no hurry to raise rates.  This is especially true with the faltering economic momentum in recent months.  The Eurozone PMI surveys showed a fall in manufacturing below 50, though services outperformed.  This week we will also see German and Eurozone confidence surveys.
EURUSD – 1.1348
EURGBP – 0.8682
USD – Tariff increase delayed
Deadline for US tariff increases on Chinese goods looks set to be delayed as talks continue.  The US is focusing on the establishment of six memoranda of understanding and a list of US exports of which China will increase its purchases. Meanwhile, reports suggest that should the US President's rhetoric on EU car manufacturers may escalate further as the bloc is ready to respond. Also this week, US President Trump is set to meet North Korean leader Kim at a Summit in Hanoi.
Fed Chairman Powell makes his semi-annual testimonies to Congress on Tuesday and Wednesday. Powell will probably reiterate the need for patience before next hiking rates and outline potential risks to growth. Questions will likely touch on the Fed's recent dovish shift, particularly in the wake of 2019's equity market recovery. Its last meeting minutes revealed that the rate setting committee was virtually unanimous in believing the Bank's balance sheet reduction should end this year.
Later in the week, we will see a number of data releases delayed by the Government shutdown. This includes fourth quarter GDP which is expected to show continued solid growth at the end of 2018 of around 2.5%. The PCE deflator will attract less attention than normal as we have already seen CPI readings for December and January. The February ISM manufacturing survey will be a timely sign of first quarter activity. The reading saw a big fall at the end of last year, but partially rebounded in January.
GBPUSD – 1.3071
EURUSD – 1.1348
Do get in touch if you would like to discuss further.
*Interbank rates correct as at 7 am on the date of publishing