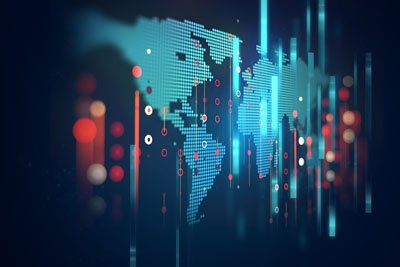 GBP – BoE rate hike expected
In a busy week in the UK, the Bank of England will decide on an interest rate hike in addition to providing updated economic forecasts and guidance on 'neutral' interest rates. We expect the MPC to agree on a rate hike of 0.25%, for the second time in nine months.  The updated economic forecasts are not expected to have changed much from May's forecasts, as a weaker first quarter has been turned around in the second quarter. We see growth remaining on track for 1.4% for the year.  The Bank of England is also expected to provide guidance on the 'neutral' level of interest rates over the medium term – beyond three years.  This is widely expected to be around the 2-2.5%, which remains much higher than current rates or projections.   
A number of UK data releases will provide further detail on economic activity. We expect a slight reduction in net consumer credit.  Consumer confidence may well fall slightly from June. However, analysts expect the outlook for households to continue to improve over the course of the year.  Market expectations are for slight falls in the July manufacturing and services PMIs.  These figures will show continued growth at a level consistent with current GDP growth. 
The most notable Brexit event last week was the meeting between new Brexit secretary Dominic Raab and the EU's Michel Barnier. Mr Barnier pushed back on the proposal to allow the UK to collect EU tariffs after Brexit.  The Brexit headlines will likely continue after weekly meetings were announced, so the pace of talks will increase ahead of the October Summit. 
GBPEUR – 1.1247
GBPUSD – 1.3129
EUR – ECB held steady 
As expected, the European Central Bank (ECB) meeting last week showed no changes to their current policy.  The ECB continues to suggest that asset purchases will be reduced to zero by the end of the year. President Draghi reiterated only a gradual withdrawal of support with limited inflation pressure.  German and Spanish inflation due today are both expected above the Eurozone inflation figure which is likely to remain at 2%.  This headline figure is consistent with moderate 'core' inflation growth, expected to be 0.9%.  We do not expect to see a rate hike from the ECB until September 2019.
Markets expect Eurozone GDP to remain at 0.4% for the second quarter.  The annual rate would drop on this basis from 2.5% to 2.2%.  Last week France reported second-quarter GDP at a weaker 0.2% for the quarter.  Eurozone manufacturing and services PMI figures are expected to confirm previous estimates, showing solid growth.  An unexpected EU-US agreement between Mr Juncker and Mr Trump to hold off from imposing new tariffs provided support for the Euro.   
EURUSD – 1.1673
EURGBP – 0.8891
USD – Labour market focus
The main focus this week for the UK will be the labour market report on Friday.  Market expectations are for a steady nonfarm payrolls increase by 200k in July.  The unemployment rate is forecast to fall further from 4.0% to 3.9%.  We expect earnings growth to rise as well, rounding out another strong employment report.  Ahead of this, the employment cost index will also have likely risen, with the annual rate of around 3.0% and the highest since 2008. 
The Federal Open Market Committee also provides a rate decision this week, though it is unlikely to provide any significant news.  Following the rate hike to 1.75-2% in June, the committee is expected to wait for a potential hike in September.  There will be no press conference, but the statement is expected to confirm expectations of a further two rate hikes this year.  This is likely to remain the case with solid economic and labour market performance.  
The estimate of US second-quarter GDP growth was substantially higher.  President Trump took significant credit for this increase – up to 4.1% from 2.2% in the first quarter. These figures were a result of strong consumer spending and net exports. Some analysts claim that the figures are affected by purchases brought forward ahead of the introduction of tariffs.  Growth is expected to slow in the second half, whilst remaining solid.  
GBPUSD – 1.3129
EURUSD – 1.1673
Do get in touch if you would like to discuss further.
*Rates correct as at 9am on the date of publishing